Updated 09.24.14
At Neighbors of Sylvan Park, Nashville, September 23, 2014. (Above.)

At the Boathouse in Franklin, 09.10.14.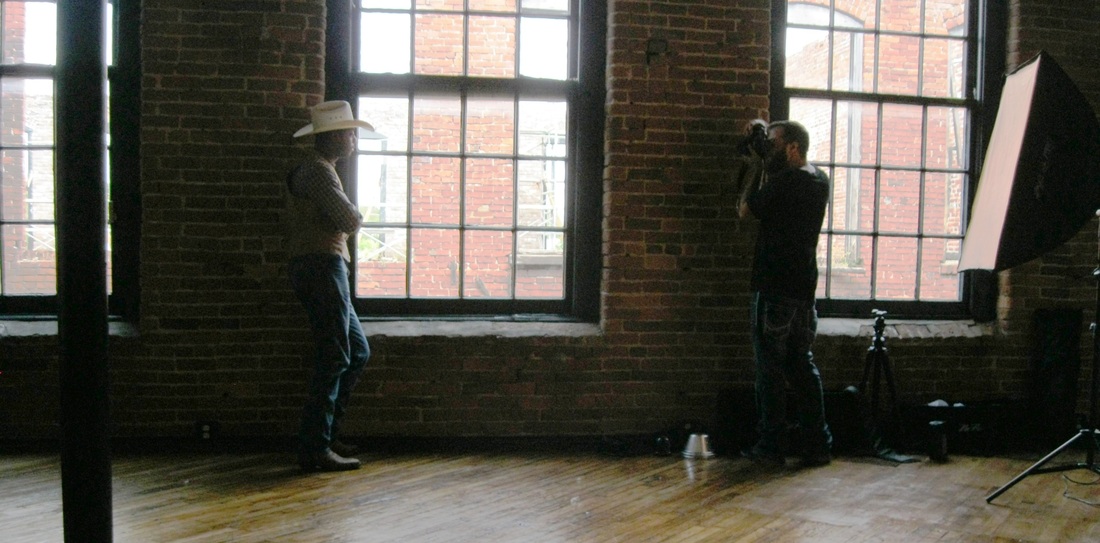 Photo shooting at Marathon Village week of August 24th. Busy and exciting times for Windy Holler Music!
What a pleasure recording Aaron Vance at Studio 19 this week.! Thank you AV for taking the leap of faith to move to Nashville. You are one of a kind and right on time!


Exciting Times at Windy Holler!
July 17, 2014


Aaron Vance is coming to town! He has the key in his pocket and will be moving to Music City this month. Welcome, Aaron! We are looking forward to a great new era of writing and recording!

Also, we want to welcome Albert Richardson to Windy Holler Records. Albert is a talented Murfreesboro artist who has been known and respected there for many years and we are proud to offer his latest work, "For You and Me", in our

store

. Don't miss this inspiring 10-song set produced by our friend, Larry Martin, at Studio 1 in the Boro.



Recording at Studio 19, June 9-11, 2014

Off to a great start on Aaron's next project with 6 tracks in the can ready to mix! Enjoyed seeing Eamon McLoughlin who added his fiddle magic to a couple of tracks. Able BGVs with AV, Nick and Hal and a stormy blue sky on Music Row.


Aaron Vance
Crossroads Arena
Corinth, MS 05.16.14

AV performed a great 7-song set of originals opening at the Sawyer Brown show at Crossroads Arena in Corinth, MS. His 007 Band from Nashville rocked a cool country groove and his MS fanbase was out in enthusiastic support!



Grammy Block Party, 05.13.14

Enjoyed a beautiful afternoon of food, drink and

music in Owen Bradley Park for the 16th annual Grammy Block Party. Aussie group

"For King and Country" brought it into the crowd and Martina rocked the stage

assisted by her sassy singers and horn section. AV was here to rehearse with

his band for tomorrow's set at Crossroads Arena in Corinth, MS opening for

Sawyer Brown. We'll be there!


May 22, 2014

What a fun Earthday Night at Neighbors with friends and family. Nick Sharp, AV, Jed Wattz, Wood Newton, Aaron Raitiere and Anderson East kept the music coming and no one was going!



In 1935, in the northeast Mississippi town of Tupelo, the King of Rock and Roll was born. The Americana Music Triangle is made up of cities like
Memphis, Nashville, and New Orleans, but only Tupelo can lay claim to the Birthplace of the King. Elvis Presley was born to very humble beginnings but grew to legendary status bringing thousands of people to the Elvis Presley Birthplace each year.

The Birthplace Sessions are filmed on the scenic front porch of Elvis' first home. Artists selected to participate are invited to showcase their individual
sound in an acoustic setting which is filmed in one take.



AV performs "A Little Mo' Better" on Elvis' front porch

AV Returns to Nashville

It was great to have Aaron Vance in town this week to do some writing and playing and meeting! Thanks to our friend, Aaron Raitiere, for inviting us out to Neighbors and for giving AV such a warm welcome there!

Hope it won't be long before he's here permanently!

We'll be back at Neighbors on April 22nd.
Below: Mardi Gras 2014, Third and Lindsley, Nashville.
Hal Newman & the Mystics of Time/Buzz Cason & the Love Notes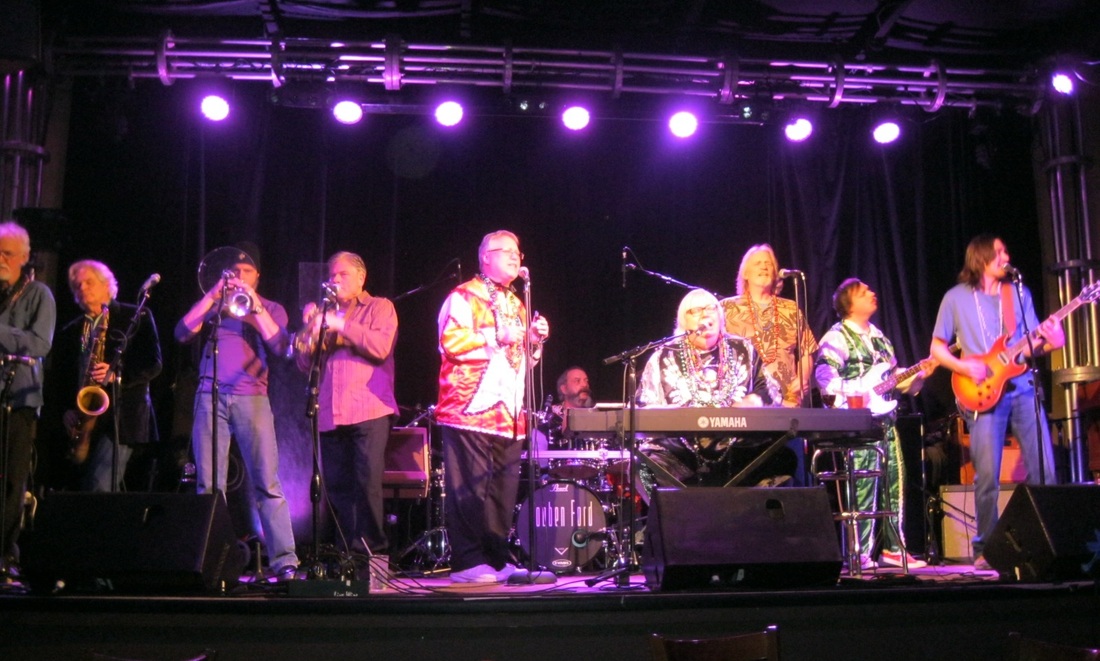 Hal Newman & the Mystics of Time (above) Mardi Gras, 2014, 3rd & Lindsley, Nashville.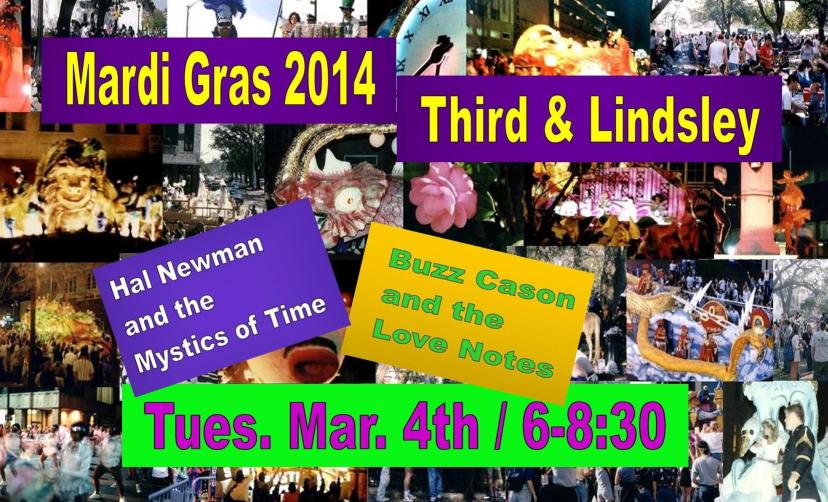 Great work from Codaphonic
and friends!

"How did you know...?"
Here We Go Again!

Kicking off 2014 with a visit from Aaron Vance to write and record and the release of Codaphonic's double vinyl LP, "Oh Radio/Mindwrecker", Jan. 18 at The 5 spot. Looking forward to the release of Eric Paslay's project Jan. 31 at 3rd & Lindsley. A little further down the road, Mardi Gras will be twice the fun this year with Hal Newman and The Mystics of Time and Buzz Cason and The Love Notes, Mardi Gras 2014, Fat Tuesday, Mar. 4th also at Third. Sounds like fun to us!!
Stay warm and see you soon!

Hal & Rachel